The Challenge
Looking for a reliable graphic design resource, Pyramid Solutions needed an agency partner to produce a variety of highly visible materials to support their internal sales team. Previous freelancers left them feeling unimpressed, so the provider of automation software and hardware solutions needed a creative firm that could jump in quickly, understand how to design for a B2B tech company and produce great results with minimal, if any, revisions.
The Solution
Our creative team put a modern spin on Pyramid's existing design standards, creating dozens of on-brand pieces for their sales team. This included everything from infographics, to white papers, to flyers, to tradeshow material and even sales presentations.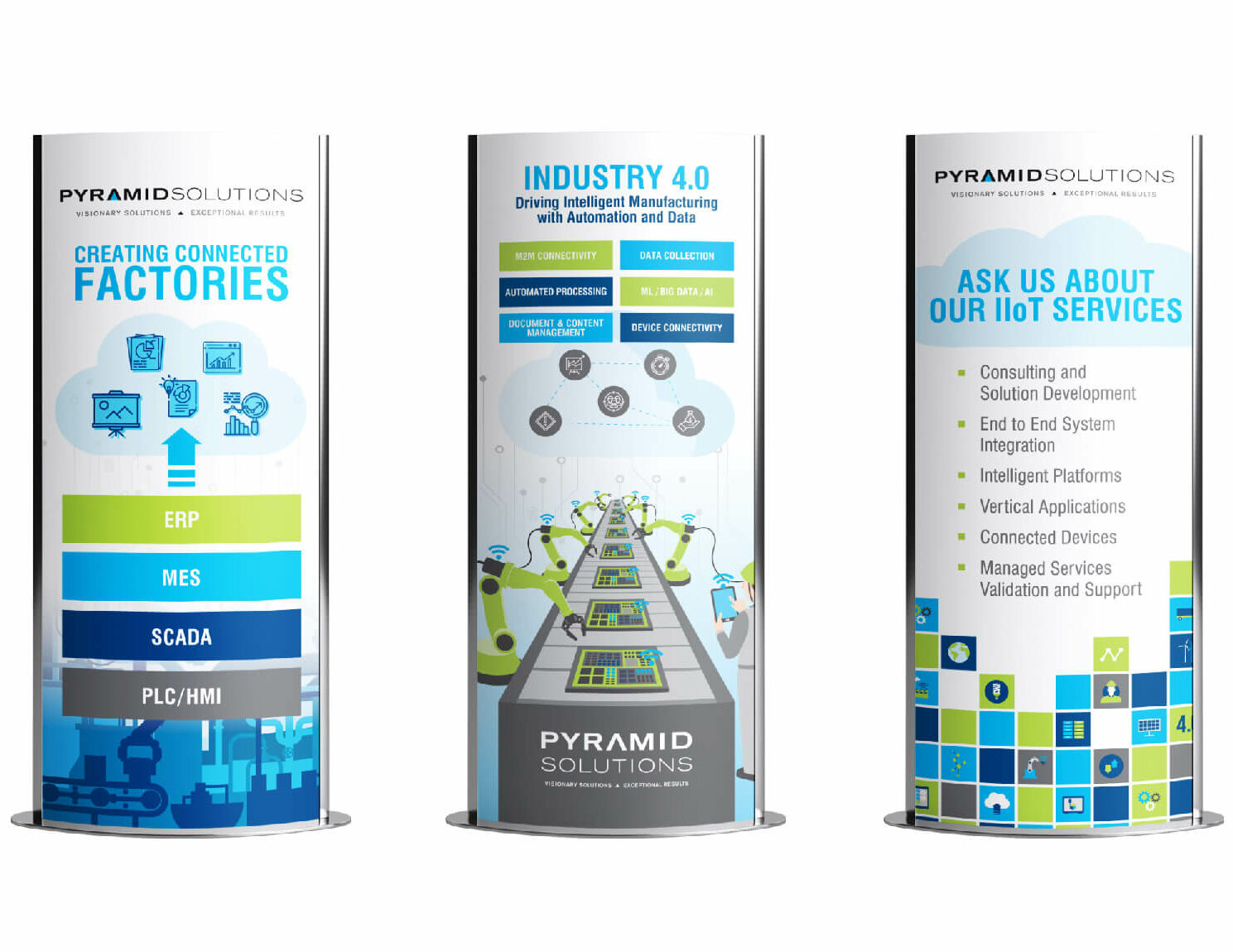 The Outcome
The marketing department can now support the sales team with relevant "proof" content that demonstrates how their technical products can empower other organizations and drive efficiency and success through automation.
Hear from our happy client…
To say that Kiwi Creative makes my job easier is an understatement. They just "get" our business and understand the quality of work we expect without the hassle of having to over explain our projects. I know that when I give a project to Kiwi, they will get it done and done right!
Let us drive results at YOUR tech company
Partner with our full-service digital marketing agency to exceed your goals.
Get Started