---
---
---
Other Agencies
Works with clients in every industry
Struggles to understand complex tech industry terminology
Junior-level team driving your plan
Spends months doing research and perfecting a strategy
Produces an inconsistent quality of work and often misses deadlines
Lacks in-depth technology experts
Locks you into year-long contracts with huge cancellation penalties
Kiwi Creative
Works exclusively with B2B software/tech clients
Experts in translating "tech speak" into a compelling marketing message
Experienced team leading your account
Jumps in to accomplish quick wins while also establishing a long-term strategy
Creates high-quality work delivered on time, every time
Specializes in all things HubSpot
Offers flexible retainer options that can increase/decrease at any time
Our agency, By the Numbers
years as a Platinum HubSpot partner
We live and breathe tech marketing
What's one word to describe marketing in your industry? Challenging.
You might have outside investors demanding aggressive growth. Or a platform that's not fully developed. Or a long B2B buying cycle with multiple decision makers. Or a product that's difficult to explain unless you're a software engineer.
An agency partner who understands those dynamics is critical…and that's us.
Learn about our b2b tech expertise
We're experts in leading martech platforms that drive results
A solid tech stack is the foundation of any successful multi-channel marketing plan.
That's why we partner with industry-leading platforms—like HubSpot, Google, Databox, Hotjar, WordPress and more—to supercharge your sales and marketing efforts.
The best part? We're experts in integrating all of these tools together to ensure data quality and streamline reporting.
Explore our tech platforms
We're a team of passionate tech marketers (and all-around great people)
We've got an agency dream team of specialists who have decades of experience in strategy, copywriting, design, development, technology, inbound marketing, SEO, PPC and more.
But we've got more to offer than just our technical skills—everyone at our agency is committed to living our four core values: stay innovative, communicate with clarity, take initiative and create raving fans.
Meet Our Team of Experts
We're always recruiting top-notch talent
If you're obsessed with HubSpot, have a proven track record of success in B2B marketing and post memes a little too often in Slack, you might be the perfect addition to the Kiwi crew.
Members of our US-based, fully remote team enjoy unlimited PTO, quarterly profit sharing, a 7.5 hour/day schedule and other cool perks.
We're also big on work/life balance, ongoing learning and continual feedback loops. People without a sense of humor need not apply.
See our job openings
---
---
---
The leadership team at Kiwi Creative
Jen is a passionate tech marketer, HubSpot junkie and design snob.
In addition to collecting quite a few accolades for her own work, she's also been a two-time judge of the Webby Awards and a repeat speaker at several conferences, including HOW Design Live.
In her spare time, Jen enjoys thrift shopping, planning her next vacation and binge watching teenage vampire dramas on Netflix.
Jen Lombardi
Head Honcho
+
Creative Genius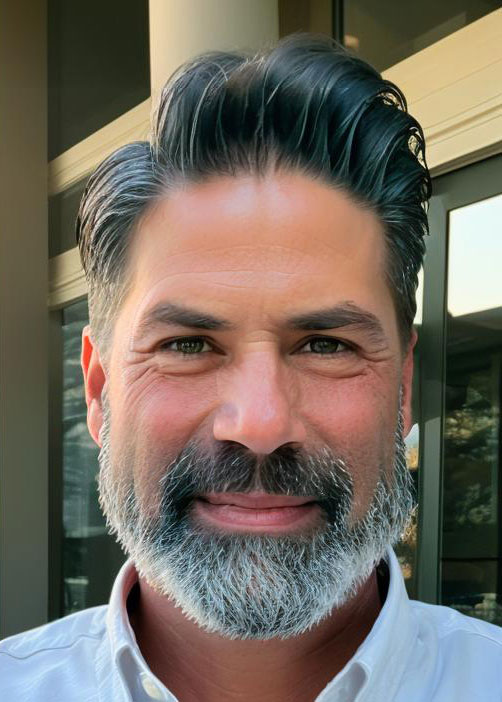 Greg's been in nearly every role an agency has, which comes in handy ensuring client success for a single project or integrated campaign.
His free time is spent cooking and renovating historic houses.
Greg Kiskadden
Managing Director
+
Top Chef
Tschanen's background in journalism and B2B marketing means she knows how to ask just the right questions to advance your marketing efforts.
When not at Kiwi, Tschanen and her family are watching/attending Cleveland sporting events or checking out the growing craft brewery scene.
Tschanen Brandyberry
Account Director
+
Cleveland Sports Fanatic
Emma is a tech marketing pro who loves creating the perfect mix of martech to help her clients streamline their marketing and sales efforts.
Outside of Kiwi, Emma is working on one of many home improvement projects or tearing up some trails in her side-by-side.
Emma Washington
HubSpot Director
+
Daring DIYer
As the Website Director, Evan is the project lead for both full-blown website redesigns and smaller web updates. He's an expert at all things related to SEO, CRO and a whole bunch of other digital marketing acronyms.
Outside of work, Evan enjoys spending time with his family, reading a good book, watching a movie or some anime with his kids, rollerblading and riding BMX bikes.
Evan Terrell
Website Director
+
Tech Junkie
We work with clients in a variety of tech sectors:
Consulting

Cybersecurity

Data Centers

Hardware

Healthcare IT

MSPs

SaaS

Telecom

VARs

…and more!
Our B2B software + technology clients
---
---
---
Why do tech companies choose our agency?
Kiwi Creative consistently produces exceptional and professional presentations that have significantly enhanced our success in gaining more business from both existing and new customers. They have been and continue to be very responsive, knowledgeable, creative and fun to work with when we require their services.
Jim, President
Carrier Services Group
Get ready for a better agency experience
We're a flexible, innovative and highly experienced bunch. If you're ready to take your marketing to the next level, we can help get you there.
Get started