The Challenge
Park Place Technologies already had an innovative brand for their industry, but as a rapidly growing leader in data center support they also recognized that staying ahead of the curve (and competition!) was a top priority. That's why they were searching for an agency partner to fine-tune their branding and build out a suite of materials for their global sales team.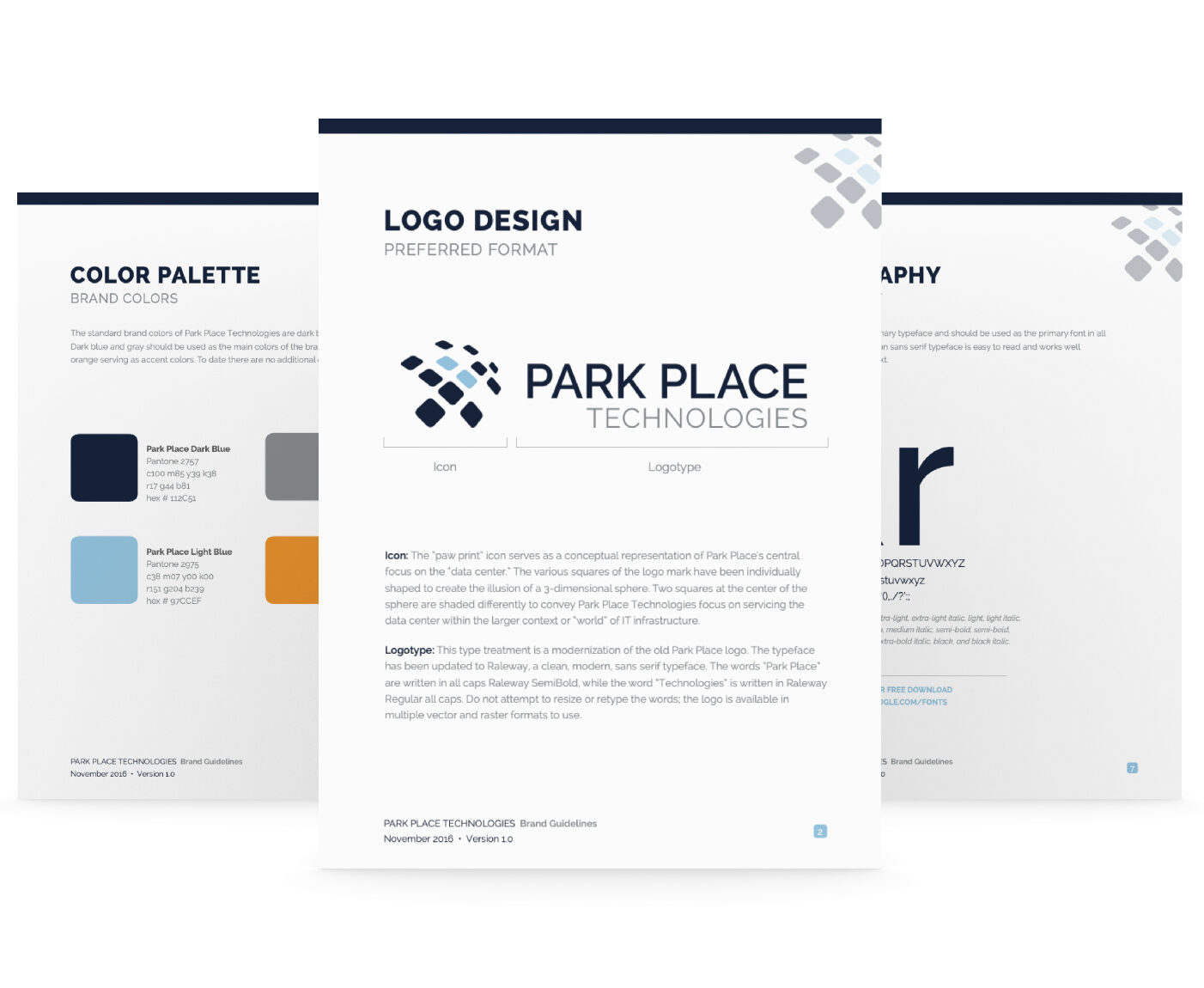 The Solution
To show the client options for how their brand could evolve, we started by designing a series of logo tweaks. From conservative options—like adjusting the typography—to drastic changes—like altering the icon shape and colors—we presented their internal team with a variety of options that could make sense as the "next step" in their tech branding journey.
Upon finalization of the logo, we also created a brand standards guide and business cards. Finally, we designed a suite of print and digital collateral for their sales team to use when qualifying and closing deals; this included multiple presentation decks, note cards, battlecards and more.
The Outcome
The modified branding received great praise from leadership and rolled out to the global network shortly after the initial presentation.
As part of this effort, the sales team now has a library of marketing-approved resources so they no longer have to run rogue and create their own assets.
Hear from our happy client…
Kiwi Creative just gets us. Jen and her team were able to take our current corporate branding and give it a fresh new look that made our marketing team excited to show off to our executives—and they unanimously loved it! It was a pleasure working with Kiwi and I can't wait to see what else they can do!
Let us drive results at YOUR tech company
Partner with our full-service digital marketing agency to exceed your goals.
Get Started