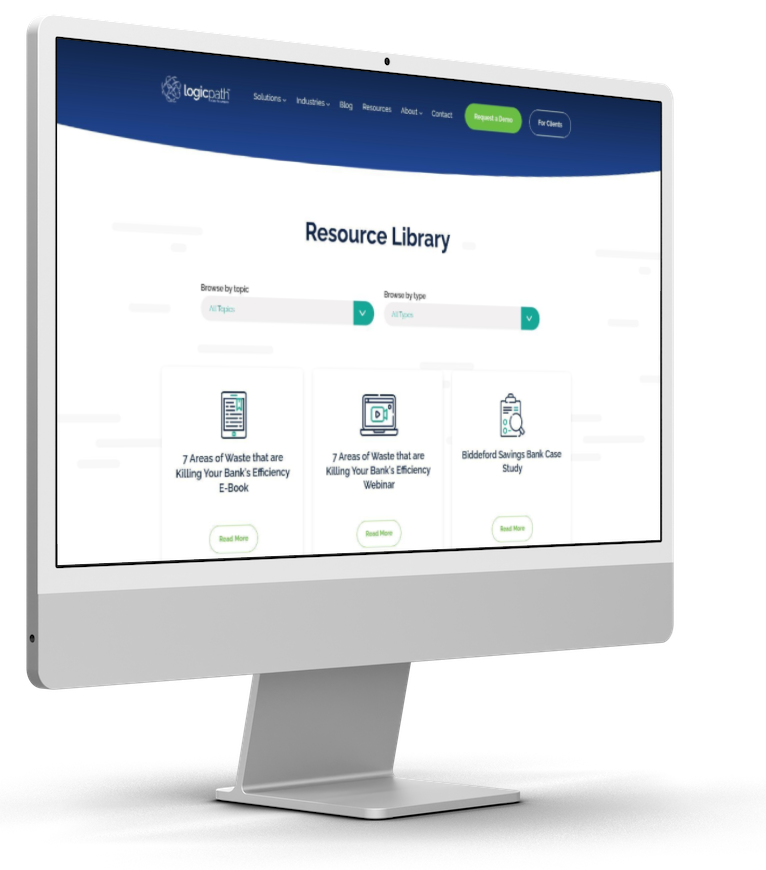 The Challenge
Logicpath, an AI-driven cash inventory management software company, was looking for their upcoming website redesign to check a lot of boxes.
The team wasn't looking for a "good enough for now" solution, but a site that could carry them for a few years and grow with them as they prepared to branch into new markets.
The marketing team wanted to find an agency partner who could strategize, design and develop in HubSpot CMS without using a marketplace theme, allowing them to push the envelope when it came to design and back-end flexibility.
The Solution
Since logicpath had recently been acquired by Loomis, the well-known national armored carrier, they wanted to leverage the value of that recognizable brand as they branched into promising new markets. This required a website strategy that was mindful of how the site could expand in the future while also fixing a disjointed journey for current users.
On the design front, the goal was to create a balance between techy/trendy and clean/professional, since they wanted the fun personality behind their brand to shine through. Our web design team delivered with concepts that layered animated SVGs, modern used gradients and incorporated pops of color throughout.
With a clear website strategy and brand-new look, our developers were able to custom code the website in a few weeks, making sure to give back-end users the flexibility to grow the site in the future without having to know code. Paired with the extra attention to detail in regards to naming convensions, file structure and label hierarchy, the logicpath team can now build beautiful web pages in a matter of minutes.
The Outcome
At 30 days post-launch, improvements were already apparent with users consistently engaging with the site. According to Google Analytics, logicpath's:
Average SERP position moved from 29.8 to 8.3—a jump of two pages!
Page views increased by 52%
Average session duration increased by 47%
Click through rates increased 125%
Hear from our happy client…
We launched our newly developed website with Kiwi Creative and we could not be more pleased with not only the outcome, but the process. I have to say over the last 21 years in marketing, I've been through a number of website build projects. This one went the smoothest by far, and we finished on time. The strategy, execution, design and project management were all excellent. I not only recommend the Kiwi team to others, but I will absolutely use them again in the future!
Let us drive results at YOUR tech company
Partner with our full-service digital marketing agency to exceed your goals.
Get started