The Challenge
Like many other SaaS companies, IntraWorlds' early marketing efforts were led by their small technical team and targeted a loosely defined audience. After several years of bootstrapping and stellar growth, they recognized the need to reimagine their brand into something that would visually convey the company's true position in the market.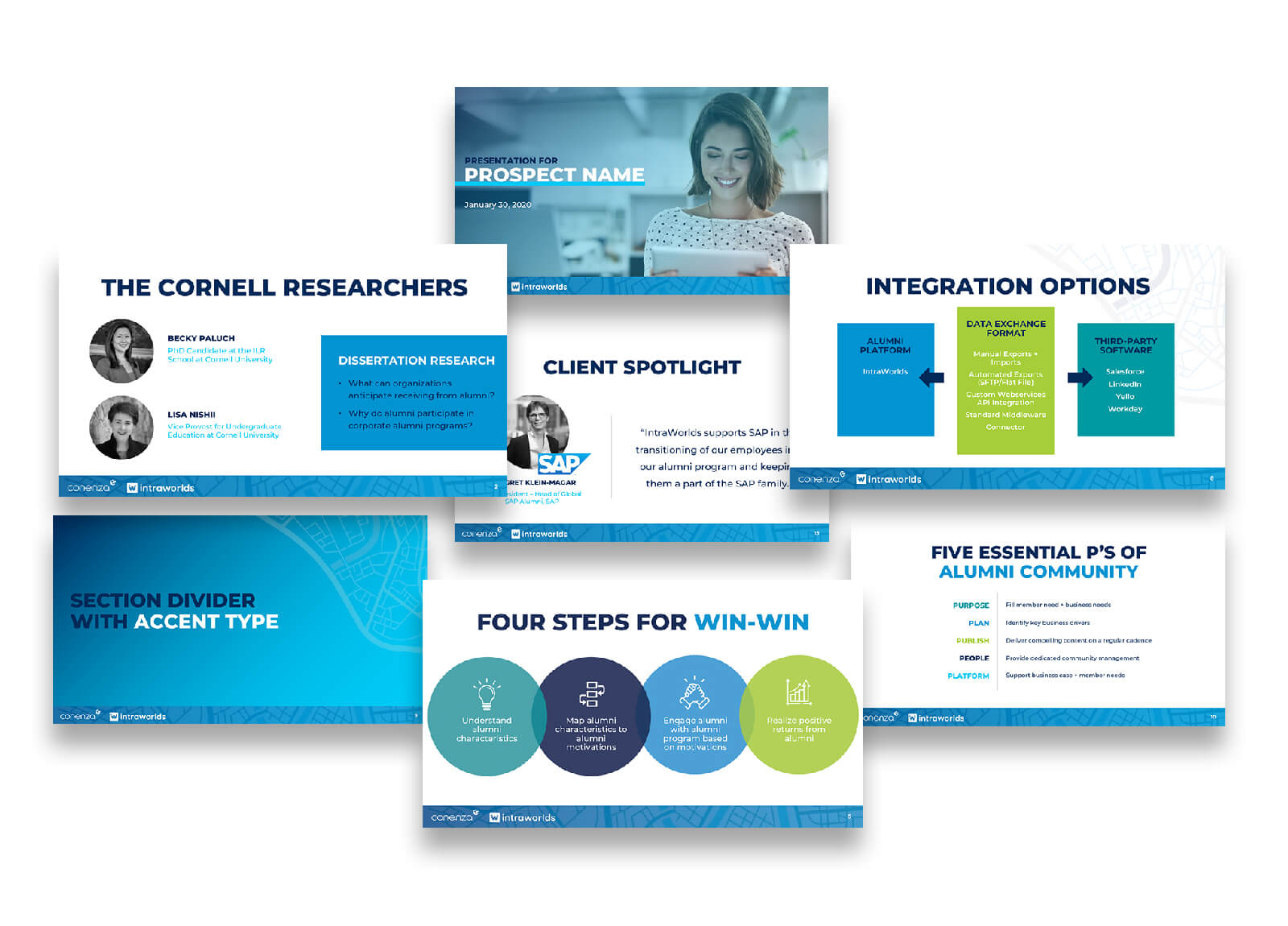 The Solution
IntraWorld's biggest challenge (and opportunity) was the broad scope of their solutions, which included job candidate relationship management, employee and alumni engagement, plus the ability to build custom solutions on their platform.
Through a series of interviews, working strategy sessions and tactical assessments, we sorted through their solutions to establish a powerful brand platform that included core positioning and messaging. We compiled our strategic recommendations into an easy-to-follow brand book.
Once we defined their brand, we also built out a library of templates for their sales and marketing team to use, including a case study and a highly graphical PowerPoint deck. These templates showcase the company's personality and follow their brand standards, but are easily customized for various use cases.
As a HubSpot Platinum Solutions Partner, we also helped them troubleshoot issues between their highly customized bi-directional sync with Salesforce.
The Outcome
With a solid brand guidelines document and a suite of on-brand collateral templates, the internal marketing team at IntraWorlds was able to take our foundation and build out future pieces in-house.
From a technical standpoint, data now flows property between HubSpot and Salesforce meaning everyone in sales and marketing has up-to-date information in the platform of their choice.
Let us drive results at YOUR tech company
Partner with our full-service digital marketing agency to exceed your goals.
Get Started