The Challenge
The founder of Content Services Consulting was an OnBase developer for many years. When he decided to go out on his own and build a consultancy that would meet the needs of a national client base, he knew he needed two things: a brand identity that would position the company as a professional player in the ECM field as well as a website that would look polished, yet leave room for growth.
The Solution
Since we were starting completely from scratch, our designers worked to create a remarkable brand identity that would match the founder's personality while also being simple and forward-thinking. The result was a masculine, geometric logo with a strong pop of color for a recognizable brand in an otherwise conservative space.
Using this foundation, we created a matching website that used strong angles, white space and splashes of color. Even though the website was only a few pages, we didn't skimp on the strategy; we worked with the founder to identify the firm's target market and created a customer journey with messaging that would concisely address pain points on every page.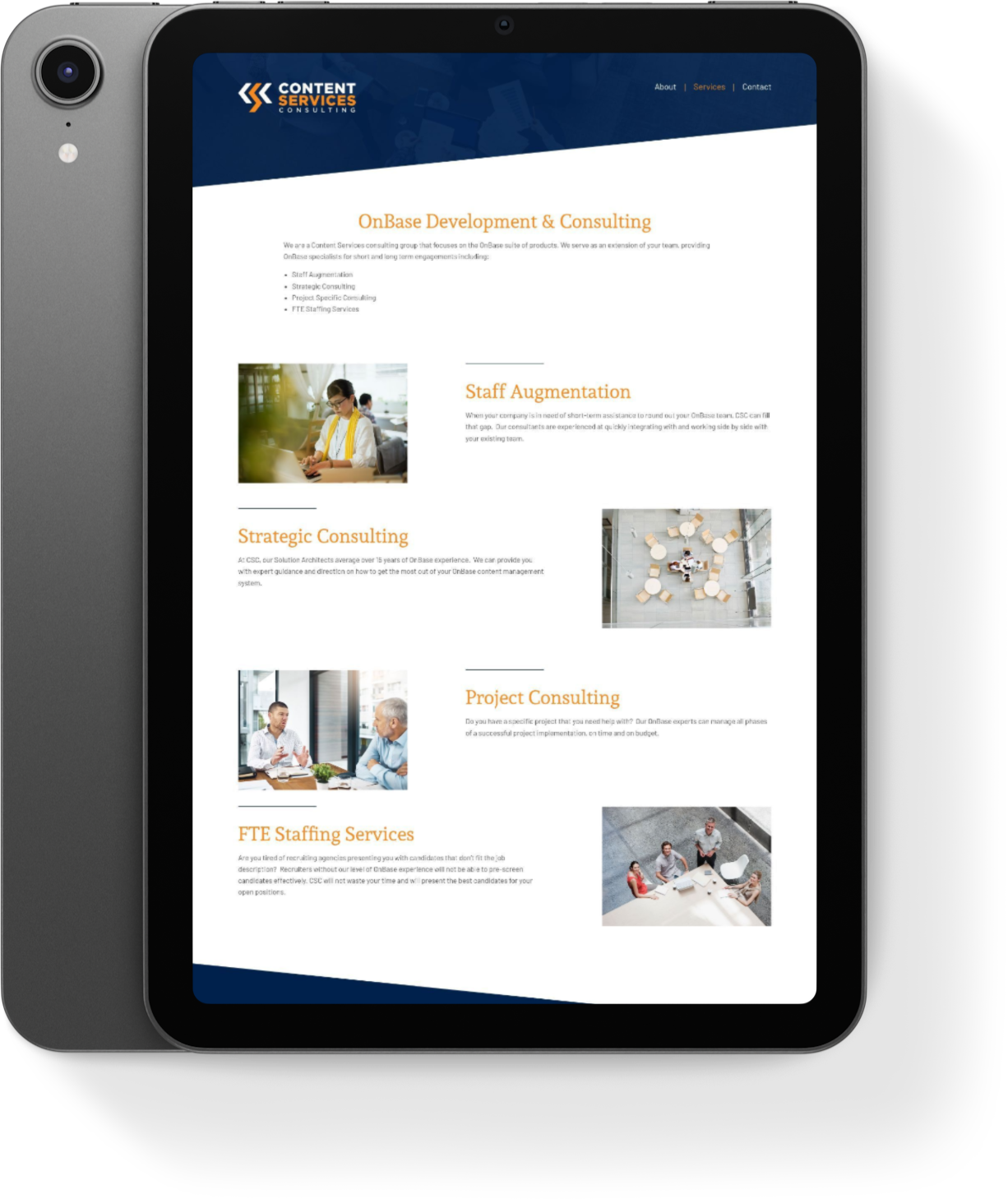 The Outcome
CSC's website is built on WordPress and uses the Gutenberg editor with lots of customized functionality. This gives them the ability to easily change navigation, page layouts, messaging and imagery as the company grows. The design is sleek, but features subtle animation for a feeling of interactivity.
Since its launch, the website has seen excellent engagement. Visitors averaged 2.24 pages/session and stay on the site for over 1.5 minutes.
Hear from our happy client…
I loved working with Kiwi Creative on the creation of our company brand. They listened closely as I described our business and what was important to us. From that, they provided multiple designs and options that fit the theme of our business perfectly. They truly work to build partnerships. I highly recommend them for all of your design needs.
Let us drive results at YOUR tech company
Partner with our full-service digital marketing agency to exceed your goals.
Get Started