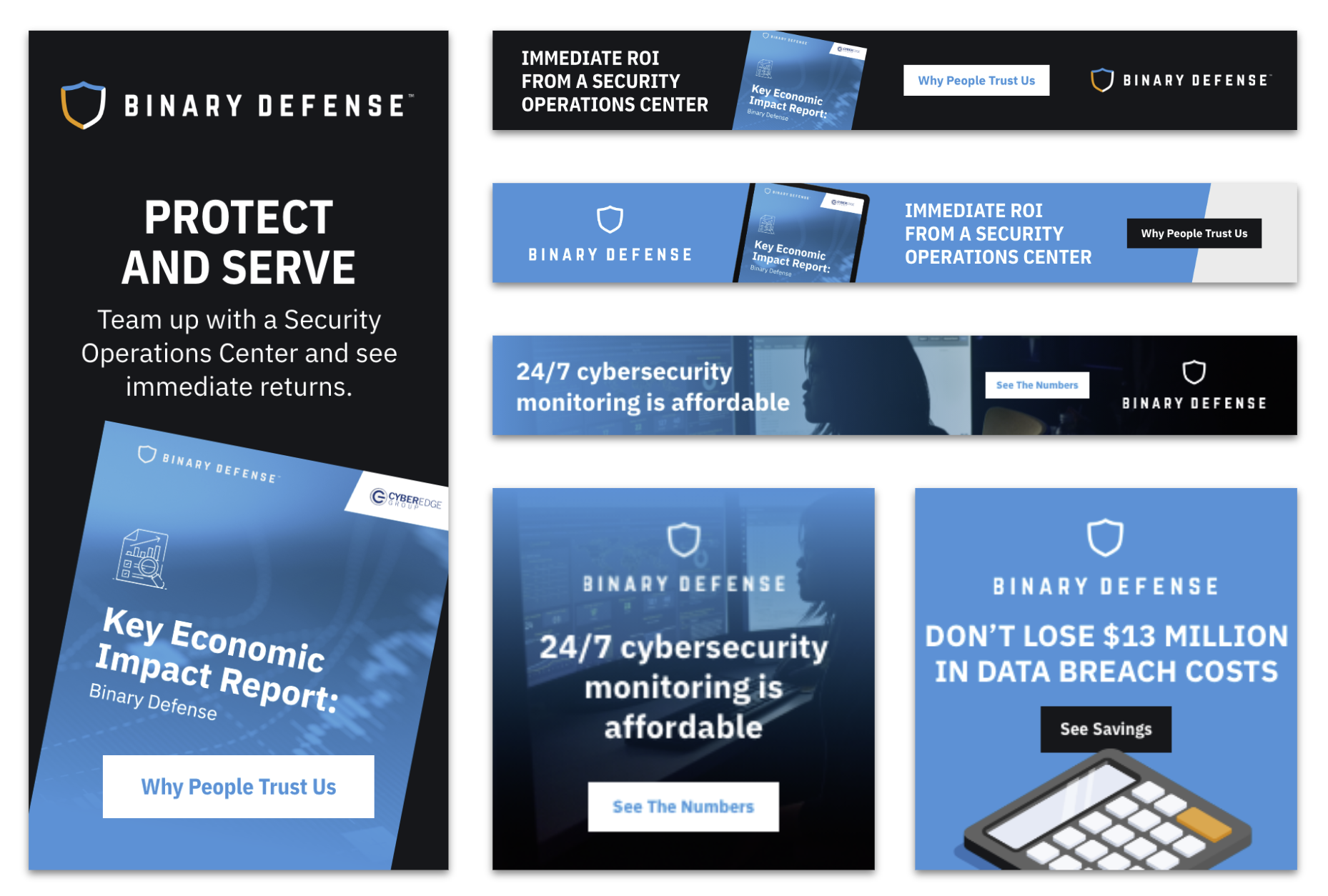 The Challenge
Binary Defense provides full cybersecurity protection and round-the-clock coverage, but competing against VC-backed competitors in PPC was difficult. They turned to Kiwi Creative to maximize their smaller budget by aligning their content and paid strategies to increase conversion rates and nurture leads.
The Solution
Binary Defense had already been running close to a dozen campaigns in Google Ads, but after our analysis we only recommended keeping three: campaigns for YouTube, competitors and a Forrester Wave report, which we reworked to target more relevant keywords and have better local reach through geotargeting.
We also recommended starting two new campaigns—one focused on a ransomware webinar and a second as an overall approach to cybersecurity—that would leverage their solid content library of webinars, case studies, guides and videos explaining their services and success stories.
During this process, we:
Performed strategic keyword research to balance search volume with CPC
Wrote conversion-oriented ad copy to appeal to company leaders researching MSPs
Maximized daily ad spend to be as low as possible without sacrificing clicks
Designed and programmed a mobile-friendly landing page in HubSpot with a form to unlock premium content
The Outcome
Despite being in a competitive PPC playing field, our efforts for their ransomware Google Ads campaign:
Increased clicks by 81% (even though the overall budget only increased 35%)
Decreased CPC by 25% (saving over $2/click!)
Generated over 1,000 landing page views with an average of two minutes spent on page
Let us drive results at YOUR tech company
Partner with our full-service digital marketing agency to exceed your goals.
Get started