Join our fully remote team as our next…
Don't see a position that's a good fit?
Even if we don't have an open job that's up your alley, we're always scouting out top talent—so send us your resume if you think you'd be a good cultural fit.
Bonus points for creative cover letters and a serious love of Chipotle.
Show us your stuff
We Offer Industry-Leading Benefits
401(k) with company match
Gym/fitness reimbursement
Company-paid life insurance
Paid training/conferences
What's life like at our remote agency?
We're flexible.
Sometimes life happens. Have to leave early for an appointment? Need to put your kiddo on the bus every morning? Got a flat tire on the way to work? Don't worry about it. We have unlimited PTO and flexible work schedules because, well, life.
We value feedback.
We go beyond the anxiety-inducing annual review and provide ongoing feedback so you always know what's going well and what could use improvement. This feedback goes both ways…we're always asking for input from our employees on how to improve our agency, too.
We encourage growth.
Looking for a VP-level title and a company car? Not here. But you will find tremendous career growth opportunities through paid conferences, peer learning, ongoing training and ever-changing technology.
We have fun.
If you enjoy hard seltzer, funny memes and the occasional NSFW joke, then you'll fit right in here at Kiwi Creative. We work hard, but we laugh even harder. People without a sense of humor need not apply.
Think you'd fit right in?
Matching Halloween costumes? An unhealthy obsession with Slack memes? A love of all things HubSpot and digital marketing? Check, check and check.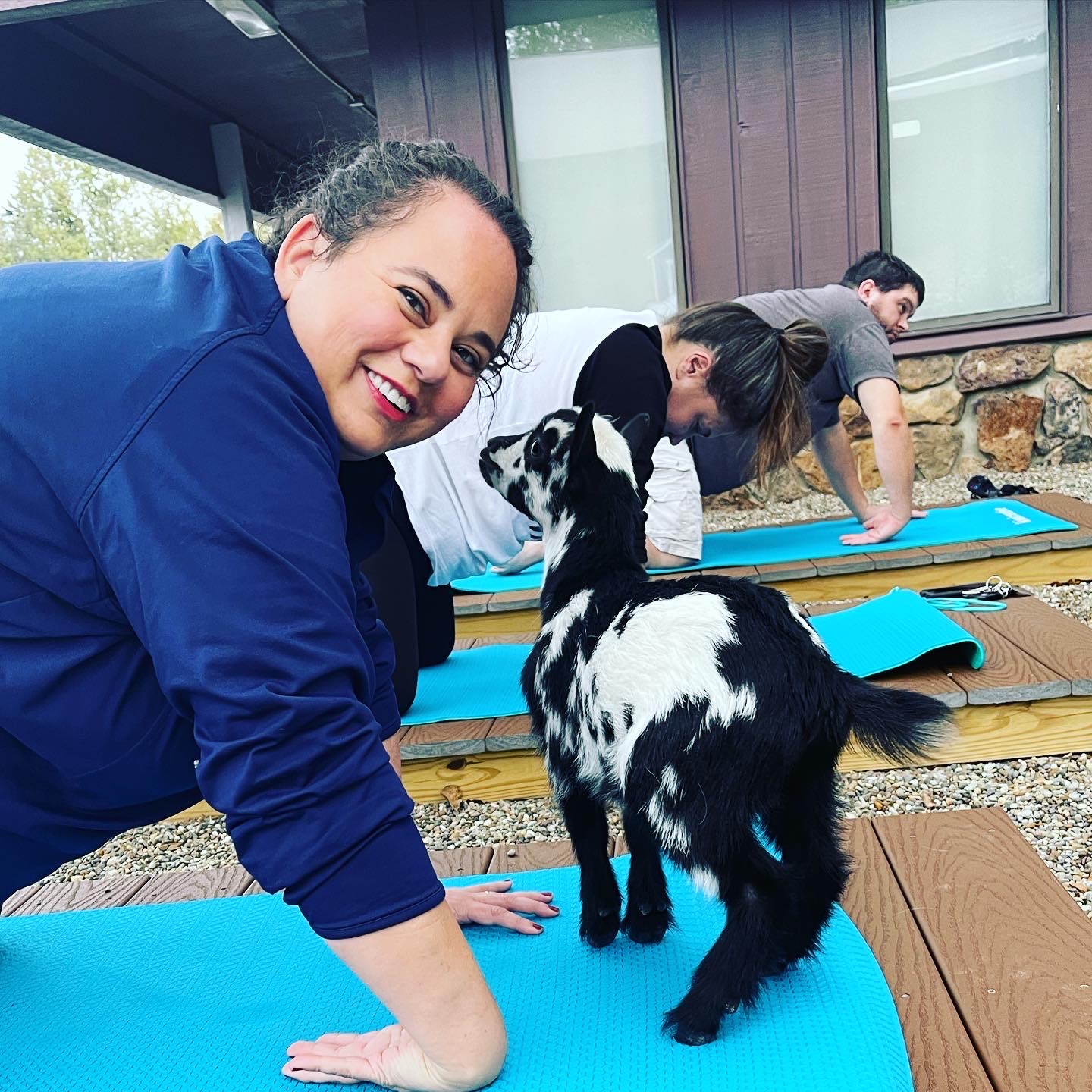 Why do people love working at Kiwi Creative?
As a designer, Kiwi Creative gives me the opportunity and tools I need to push my creativity for clients in the software and tech industry.

Jon Allen, Senior Graphic Designer + Comic Book Nerd

After nearly two decades in corporate life, I needed a change. And boy was Kiwi a change—in an amazing way! The collaboration first and ego dead last mentality is awesome and so refreshing. Everyone sincerely wants what is best for our clients.

Tschanen Brandyberry, Account Director + Cleveland Sports Fanatic

There's truly no place like Kiwi—from hours/WFH/PTO flexibility, to amazing coworkers and more. Our work is never dull and we take on interesting clients and projects constantly. Your concerns are heard, ideas are valued and everyone helps each other succeed with continued feedback and education.

Katie Schooley, Account Manager + Fun Fact Aficionado

Kiwi Creative is a wonderful place to work! Leadership actually values work-life balance—I never get emails or messages after 5pm, and if I need time off I just block it in my calendar. I'm not micromanaged, my input and experiences are valued, and neither my coworkers or superiors ever hesitate to jump in and help. They encourage continued education, footing the bill for conferences and classes, and celebrating personal achievement and growth. The work and clientele can be challenging, but in a good way, where I'm able to think creatively to solve their problems, but I'm never stuck burning the midnight oil just to finish a project.

Emma Washington, HubSpot Director + Daring DIYer

It's rewarding working at a place that actively contributes to your professional growth. From monthly SMART goals to empowering you to make decisions, your opinion and well-being matter.

Erin Barr, +
Our core values: more than just posters on the wall
These four ideas are the guiding principles for how we act with our clients and co-workers each and every day.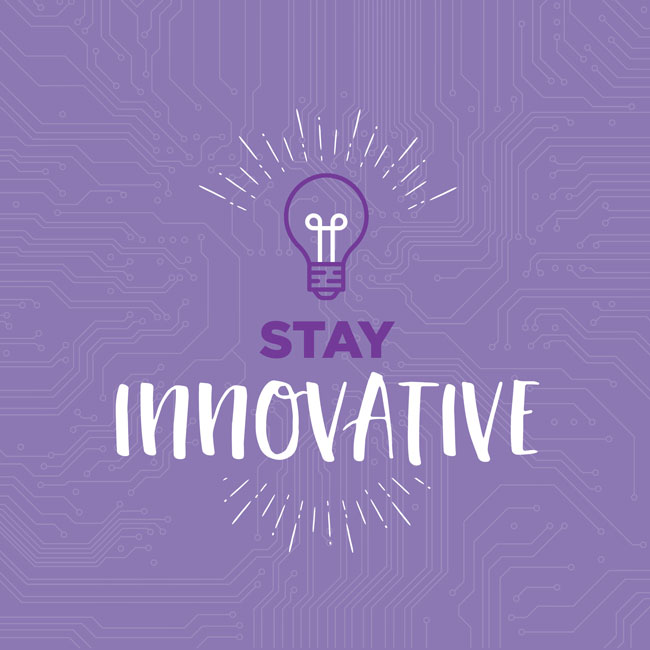 Be curious and find unique ways to solve problems while adding value.
Communicate with clients and co-workers in a friendly and easy-to-understand manner.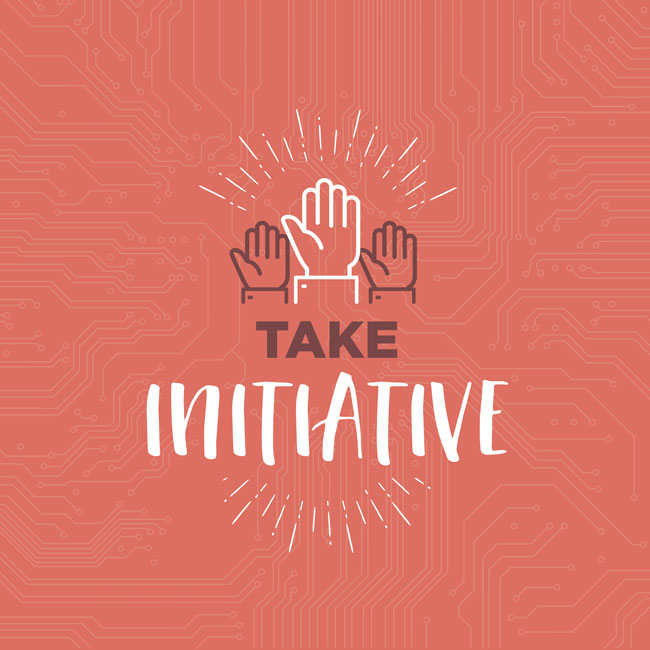 Recognize areas for improvement and make the responsibility your own.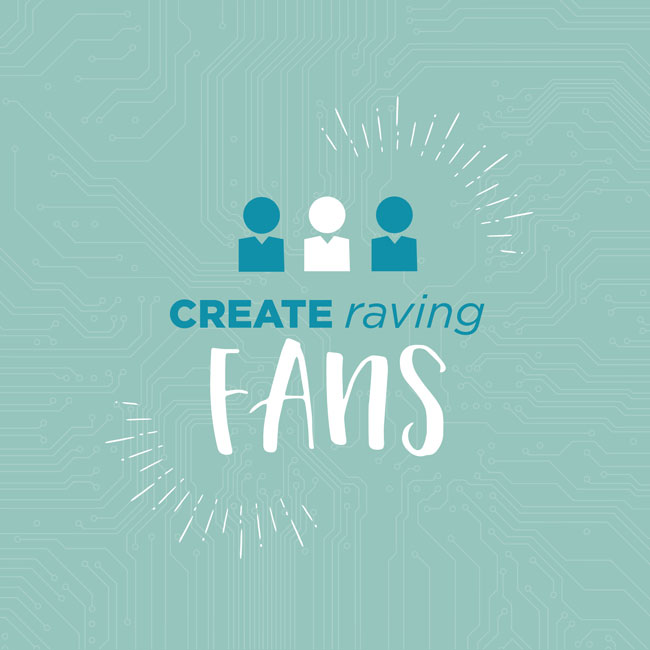 Exceed expectations to create brand loyalists, both internally and with clients.
Our Accolades, Accreditations & Affiliations